The Bruno Mars Signature Stratocaster: A Musical Gem Now at Guitar World Australia
Guitar enthusiasts and Bruno Mars fans, the wait is over! Guitar World Australia proudly presents the exclusive Bruno Mars Stratocaster, a premium offering crafted through a groundbreaking collaboration between the iconic Fender brand and the sensational Bruno Mars.
This signature guitar, the Bruno Mars Stratocaster, arrives in an alluring Mars Mocha Heirloom finish. It's a brand-new addition to the Fender color spectrum, and it's designed to evoke a sense of nostalgia with its "worn-in feel" from the moment you take it out of its case.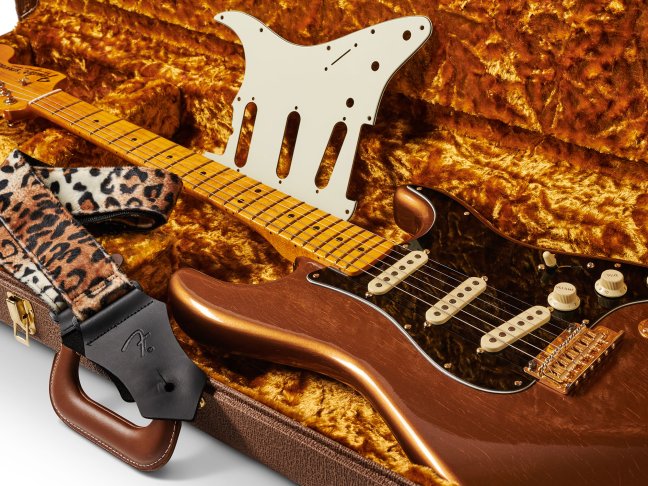 Fender has pushed the boundaries of guitar design, combining vintage aesthetics with modern ergonomics in this model. The American Ultra ash body is engineered with player-centric contours and a streamlined neck heel for unparalleled comfort and playability. A nod to the past, the '69 neck profile is a precise mimic of Mars' own prized '69 Strat, and the maple fingerboard's compound-radius is adorned with stainless steel frets for smooth, effortless action.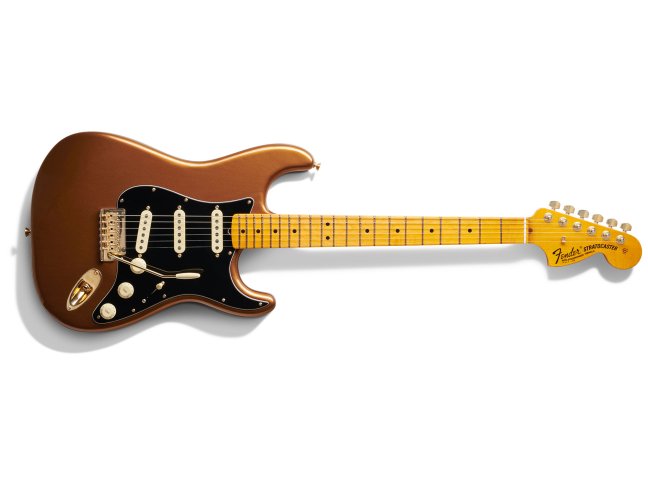 Sound-wise, the custom-voiced Fender Bruno Mars pickups are fine-tuned to deliver that unmistakable Mars groove, complemented by top-tier locking tuners and striking gold hardware. The guitar showcases Fender's innovative Heirloom aging process under a nitrocellulose lacquer finish, giving each Strat its own distinctive flair.
Bruno Mars, the powerhouse behind hits like "Locked Out Of Heaven" and "Just The Way You Are," has always been a Fender enthusiast. His influence on the design reflects his unique approach to music and performance, aiming to inspire songwriters and guitarists alike with an instrument that's a true creative partner, both on stage and in the studio.
As Justin Norvell, EVP of Product at Fender, puts it, "This signature model is a tribute to today's musical icons and Bruno Mars' stellar qualities." It's a testament to Mars' enduring relationship with Fender and his status as a modern music legend.
Owning this masterpiece comes at a price of $5,199 in Australia, recognizing the exclusivity and craftsmanship of the instrument. Each purchase also includes a stylish three-ply mint pickguard, adding even more value to this exceptional package.
Visit us at Guitar World Australia to lay your hands on the Bruno Mars Stratocaster. It's more than just a guitar—it's an instrument that stands for quality, heritage, and the spirit of one of the most dynamic artists of our time. Whether you're striving to emulate the musical prowess of Bruno Mars or seeking a reliable and inspiring companion for your musical exploits, this Stratocaster is an investment that resonates with excellence and artistry.
If you're eager to make the Bruno Mars Stratocaster a part of your musical arsenal, Guitar World Australia is here to help. Get in touch with us to place your order for this stunning new guitar from Fender. You can reach us at [email protected] or call us directly at 0755962588. Don't miss the opportunity to play a guitar that's as versatile and expressive as the music of Bruno Mars himself. Contact us today and let the music play!