Anticipation Strums High: The Rumored Dave Grohl Epiphone DG-335 Guitar
In the heart of every rock enthusiast, the name Dave Grohl echoes with a resounding legacy. This legacy is not about to fade anytime soon, especially with the swirling rumors of a new Epiphone signature model guitar— the DG-335, linked to the Foo Fighters' frontman. At Guitar World Australia, the buzz has tuned our strings to a pitch of excitement, and here's a dive into the melody of speculations surrounding this rumored masterpiece.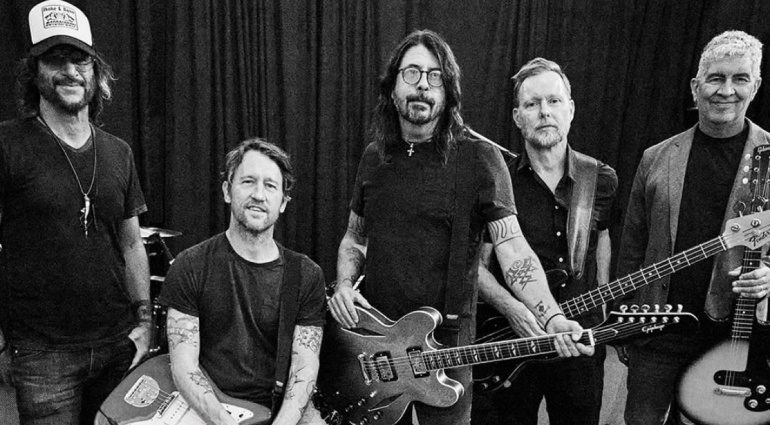 The Epiphone DG-335 signature model has been the chord of gossip in the guitar realm for a while now. A series of photos showcasing Dave Grohl brandishing what appears to be the new Epiphone DG-335 model in the band's promotional shoots have sparked a wildfire of anticipation. The Foo Fighters have always found a way to the heart of rock enthusiasts, and with this rumored signature model, the band is set to strum the strings of excitement once again.
Adding a note of intrigue to the tune of speculation, a black and white image of the Epiphone DG-335 was colorized by Andy Ferris, hinting that the guitar might not adorn the initially speculated Pelham Blue color but a new shade of rock n' roll. This color twist has added a new riff to the anticipatory melody resonating within the guitar community.
The excitement didn't stop at visuals; the rumor mill is buzzing with discussions around the price, color variations, and the official release date of this model. The whispers grew louder when Gibson's interim CEO responded to a social media query about Dave Grohl's Epiphone signature, amplifying the speculation of an imminent release.
At Guitar World Australia, we are keyed up about the possibility of housing this iconic signature model soon. The Dave Grohl Epiphone DG-335 is more than just a guitar; it's a blend of classic craftsmanship and rock royalty. While the official notes are yet to be strummed regarding the release, the music of anticipation plays on, and we are here for every beat of it.
We understand the pulse of excitement resonating within our community regarding the Dave Grohl Epiphone DG-335. To ensure you don't miss a beat, we're orchestrating a pre-order list for all the eager enthusiasts out there. Contact us to be added to the pre-order list by emailing [email protected] . Your passion for music drives our strings, and we are as thrilled as you are to get our hands on this iconic signature model.
Feel the strings of excitement as we inch closer to the official release of the Dave Grohl Epiphone DG-335. Keep rocking and keep dreaming, for the music of anticipation is the prelude to the symphony of satisfaction.